Private Parties and Special Events
The Jazz Parlor @ Maison Bourbon is located on the 2nd floor and can be rented out for private events. This beautiful space was refurbished, keeping much of its grandeur...exposed brick and plaster walls, beamed ceilings and seven French windows/doors leading out to an expansive balcony that wraps Bourbon and St. Peter Streets. It has a relaxed vibe with beautifully upholstered oversized chairs and small cocktail tables. There is a large double door that conjoins with the Speakeasy at My Bar @ 635 for larger groups.
Please call to inquire about capacity 504-598-4583.
---
The Jazz Parlor Above Maison Bourbon
and The Speakeasy Above MyBar @ 635
The two buildings that house the Maison Bourbon Jazz Club (641 Bourbon) and My Bar @ 635 (635 Bourbon) are conjoined and can be rented out in their entirety. The buyout includes the 1st floor music clubs, two rear courtyards, the 2nd floor private venues and the entire Bourbon/St. Peter Balcony.
Located on the 2nd floor of these buildings are our private event venues. The Jazz Parlor (above Maison Bourbon) and the Speakeasy (above My Bar @ 635). These rooms, when combined, allow guests to access each space through large interior doors. On the Bourbon Street balcony is an ornate wrought-iron gate that can be closed or left open, allowing guests to flow easily both inside and outside. Listed below are the reception capacities when these rooms are combined.
Please call to inquire about capacity 504-598-4583.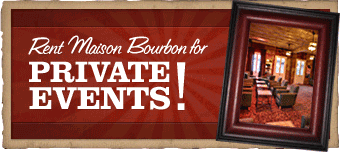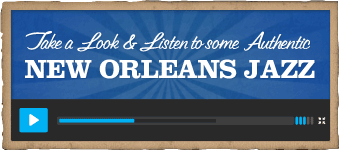 Maison Bourbon Latest News
January 15, 2019
Looking for the best Mardi Gras party in town? Join us Mardi Gras Day from 12 pm - 5 pm and experience Mardi Gras from a Bourbon Street…